This week around the Gatsby islands
Netlify released support for Gatsby SSG and DSG today 🎉 It's been in beta since September, but this is the first stable release. Check out their announcement for more information.
Gatsby is still hard at work with their Gatsby Conf, and you have until tomorrow 08:59 CET to enter the Gatsby Best of 2021 Agency Awards.
Gatsby released version v4.6 last week. Is it just me, or are these coming more often than before? Personally, I am excited about the markdown image fix 🖼
And last but not least, Samuel Larsen-Disney released his book Elevating React Web Development with Gatsby: Practical guide to building performant, accessible, and interactive web apps with React and Gatsby.js 4. That is one very long and promising title; I can't wait to dig in!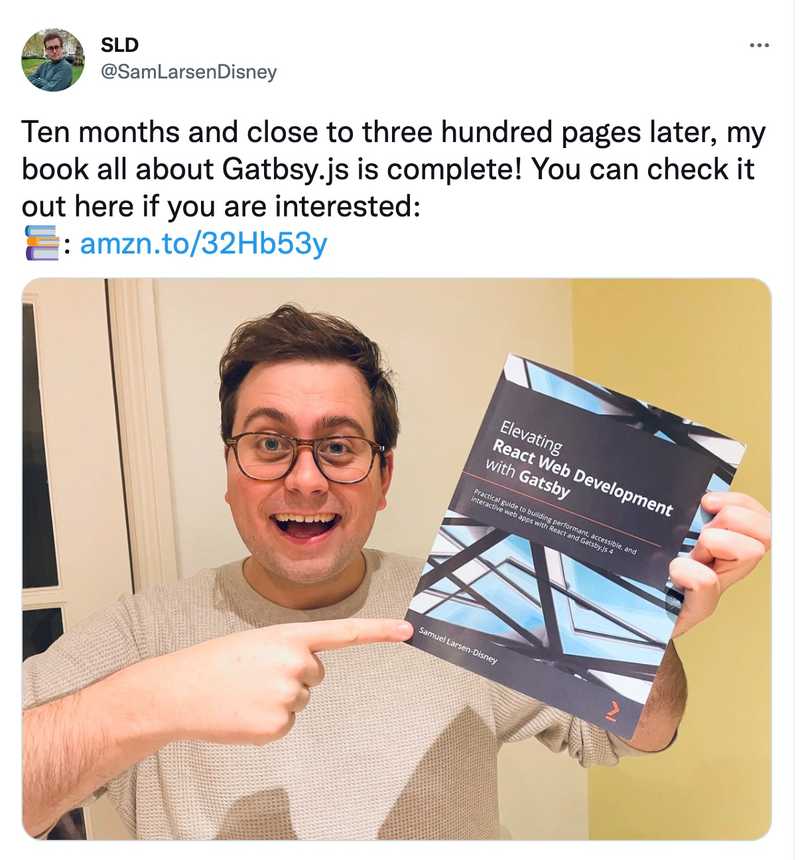 Our streaming schedule this week
Other events
 
All the best,
Queen Raae
 
PS: Let me know if you have something I should include next week!