This week around the Gatsby islands
How are you doing?
Working on anything fun these days?
I am doing some redesign work. Embracing Tailwind and trying to liven up the site a little...but also trying not to let it consume all my time 😬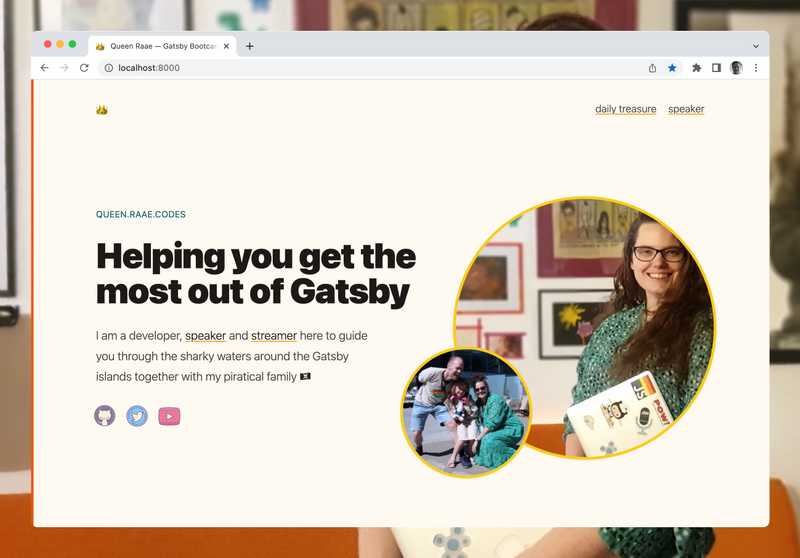 And this week Jesus Manuel Olivas is joining us as the season's first guest. We'll be hacking on his Drupal plugin.
Our streaming schedule this week
🔴 🏴‍☠️ Unauthorized and rum-fueled treasure hunt with Jesus Manuel Olivas
— Thursday, September 15th @ 19:00 CEST
Other events
Front-end Foxes Day 2022 (cfe.dev)
— Tuesday, September 13th @ 15:00 CEST
All the best,
Queen Raae