This week around the Gatsby islands
I held out for the longest time on two things: Halloween and Tailwind...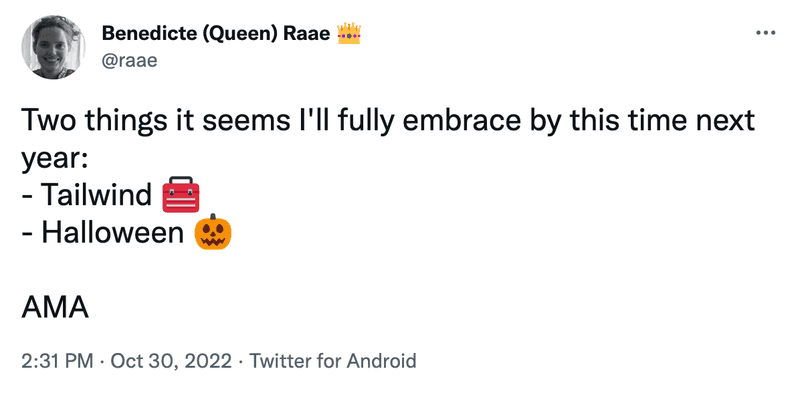 And little did I know these two things are, in fact, connected 🤯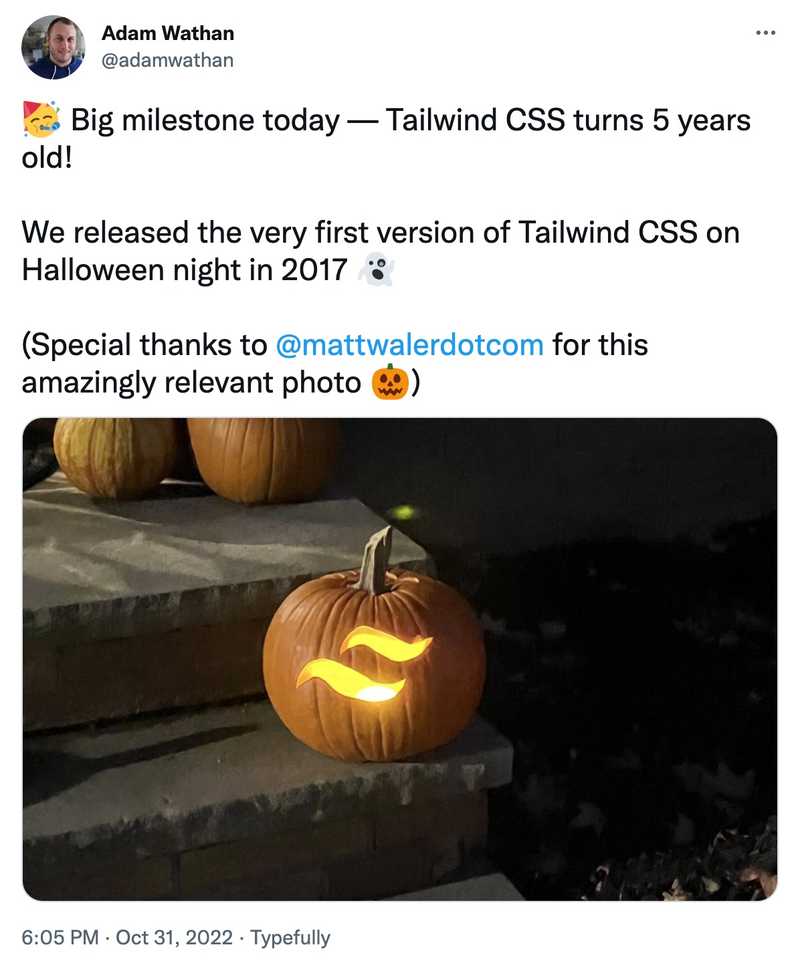 Where are you with these two?
Our streaming schedule this week
Notice the change of day!!!
🔴 🏴‍☠️ Xata Launch Stream · #GatsbyJS Deep Dive
— Wednesday, November 2nd @ 19:00 CEST
Other events
The All New Gatsby 5 (Gatsby Webinar) — Tuesday, November 1st @ 17:00 CEST
And, of course, next week is Jamstack Conf!
Reply if you'd like a 50% discount code.
All the best,
Queen Raae