This week around the Gatsby islands
Happy third week of advent 🕯🕯🕯🕯
Last week was not the best. The whole family came down with something (🤧), giving you an unscheduled break from my emails and our streams.
Luckily we still managed to celebrate my badass mom, and former CTO, who turned 63 this weekend 🥳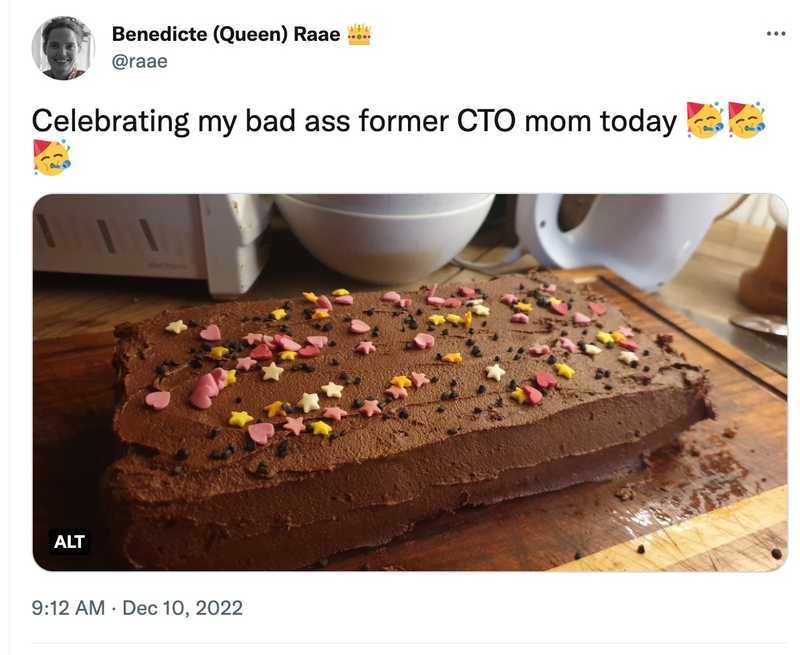 And we are still planning on launching Prune your Follows this week. On Thursday, to be exact, it would be extra special if you managed to give us an upvote within the first hours. That would be 09:00-10:00 CET or 12:00-01:00 AM PST.
We are hitting some interesting Twitter limits, and we'll need to convey that in the UI before the launch so folks don't get unexplainable failures when unfollowing. I will make it happen in time 😬
Xata is running a Christmas Hackathon. If you want to participate and need any help, let us know!
Our streaming schedule this week
🔴 🏴‍☠️ Product Hunt Party · #PruneYourFollows Treasure Hunt
— Thursday, December 15th @ 19:00 CET
Other events this week
Let's Learn Auth0 Actions! with Will Johnson · Learn with Jason
— Tuesday, December 13th @ 19:30 CET
All the best,
Queen Raae