Netlify + Gatsby sitting in a tree...
Breaking news: Netlify Acquires Gatsby 🤯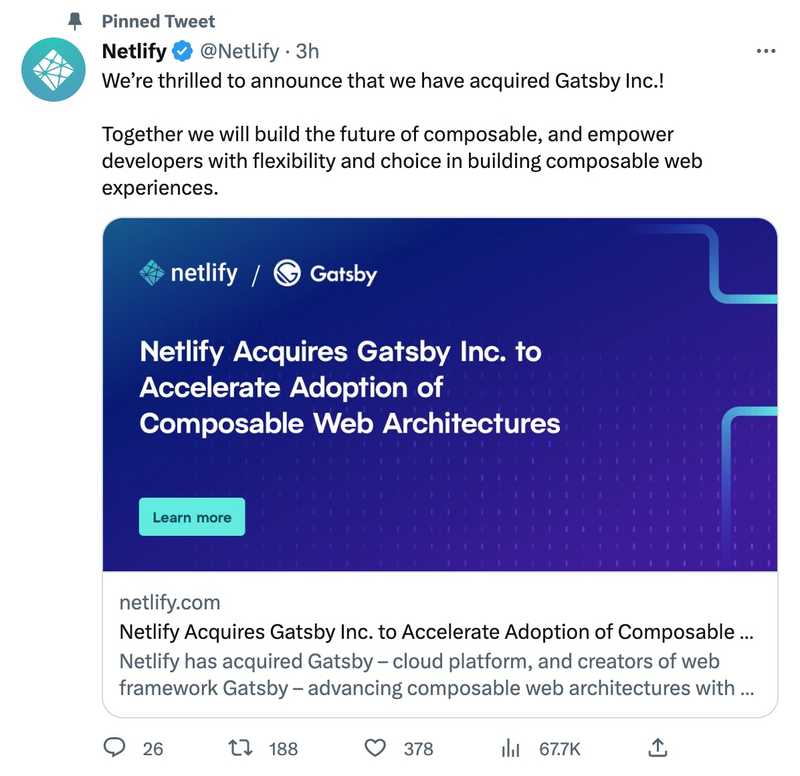 The funny thing is I talked about JavaScript framework business models with pirate @tujoworker when meeting him in real life earlier in the day.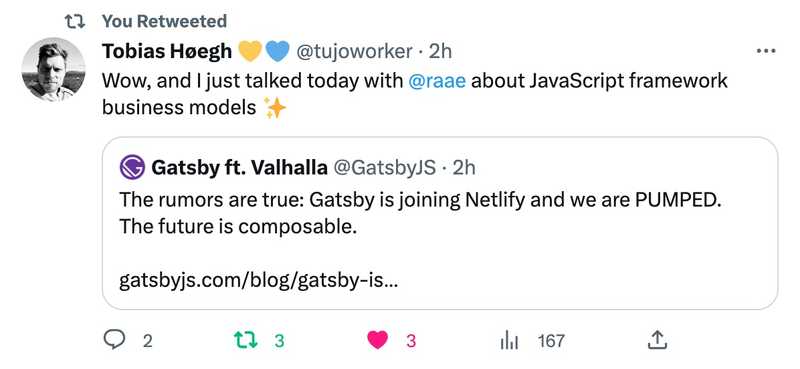 It seems to me they are betting on Valhalla. Still, they also promise to be "good stewards of the Gatsby open-source project and the maintainers will join the open source group together with the creators of frameworks like Solid JS and Eleventy."
Time will tell!
All the best,
Queen Raae