How to Fuzzy Search With Xata
This week Xata published an article written by yours truly:
One of my favorite features of Xata is the built-in "fuzzy search" functionality. Most database solutions let you search for an exact match. Users these days, though, often expect a more forgiving search, one that will match "olso" to "oslo" and "alez" to "alex".

Fuzzy search to the rescue! 💪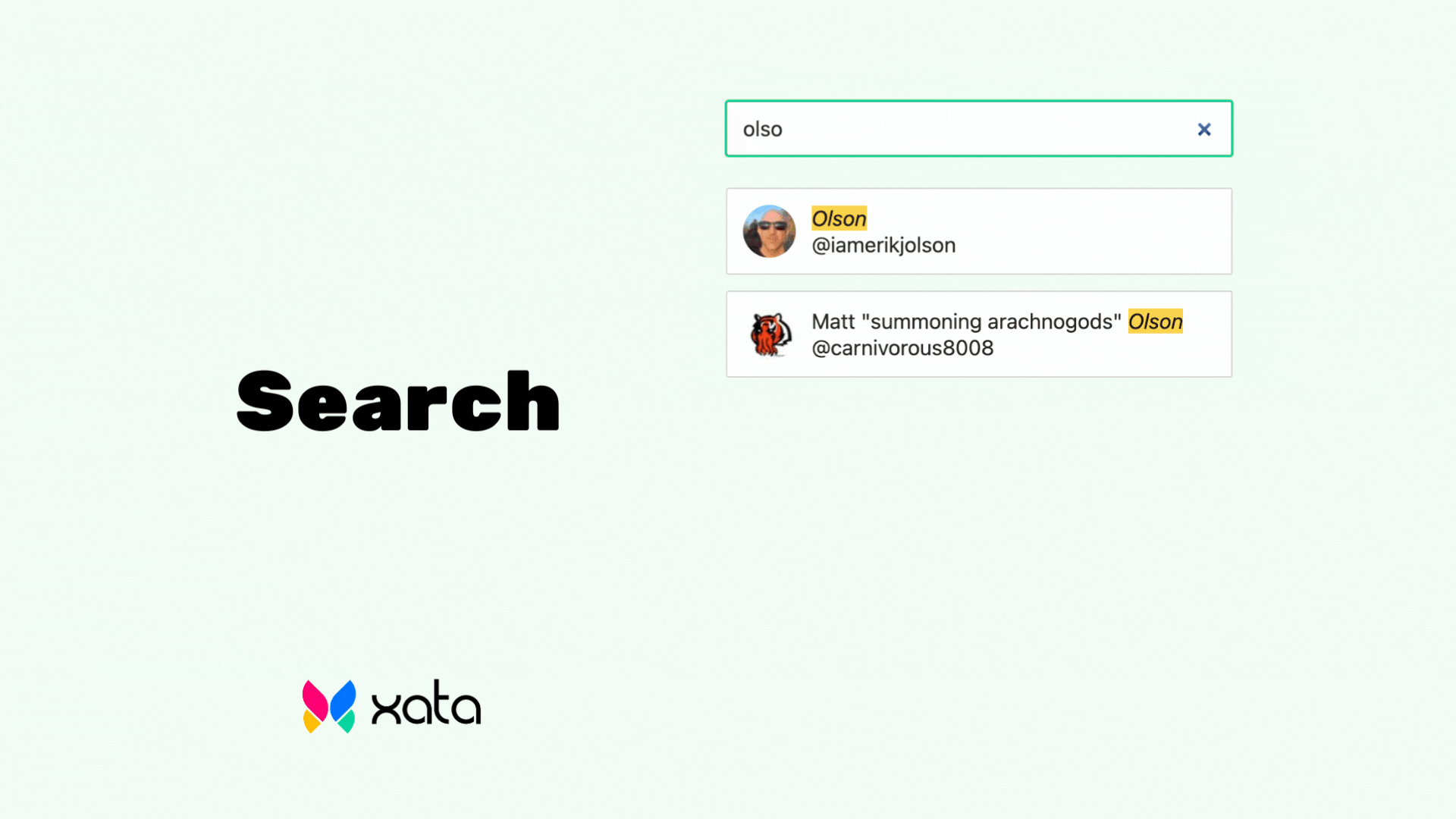 ➡️ Read all of How to Fuzzy Search With Xata on the Xata blog.
All the best,
Queen Raae