Prune your Follows almost in Beta
Join us as we add the last finishing touches to the beta version of Prune your Follows on our unauthorized and rum-fueled treasure hunt today (19:00 CET)!
It's looking pretty slick, if I may say so myself 🤪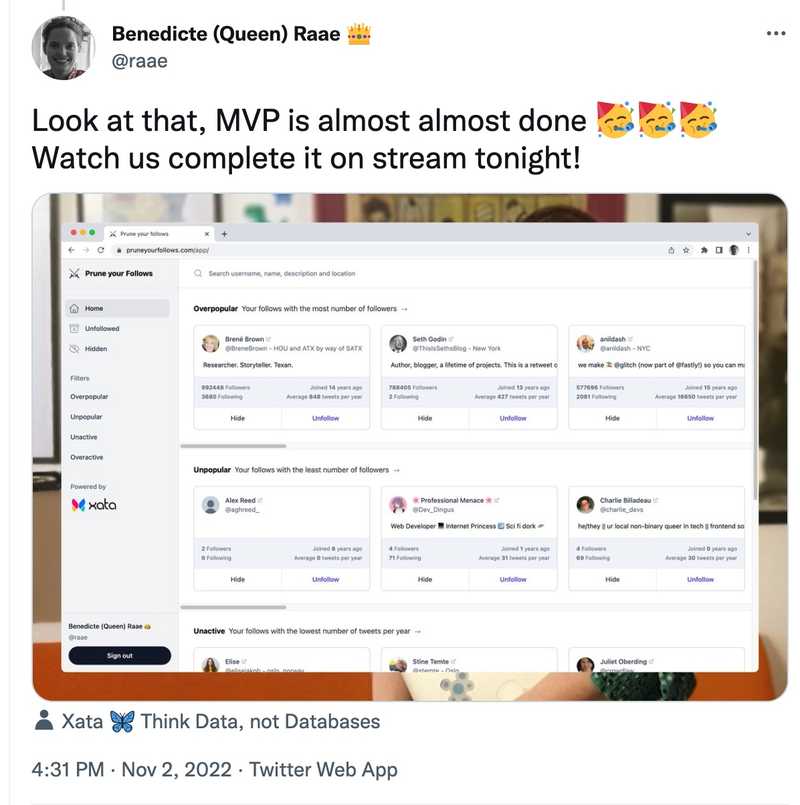 And it is already testable on pruneyourfollows.com. Let us know of any bugs you find by joining the chat 💬
Not done: unfollowed and followed in the navigation.
All the best,
Queen Raae
PS: Give Xata an upvote on Product Hunt today; we are delighted they have sponsored this project.